Compete in Kickboxing for a Rewarding and Thrilling Experience in Akron

Our Kickboxing Events offer you the opportunity to take on an exciting competition with both amateur and professional kickboxers. If you're someone who loves the sport and has been training for a while, join us for our Kickboxing matches right near Akron and Cuyahoga Falls.

Join us at Xtreme Kickboxing Promotions or just fill out the short form below to learn more!

Our Kickboxing Events Will Push Your Limits

Competing in Kickboxing Events can be an intimidating prospect, but it's also an incredible opportunity to test your skills, push your limits, and have a truly unforgettable experience. Whether you're a seasoned fighter or someone who is just starting out, our matches offer a chance for you to showcase your skills and take your game to the next level.

But competing isn't just about the fight itself! It's also about being part of an amazing community of like-minded individuals who share your passion for Kickboxing. At Xtreme Kickboxing Promotions matches in Akron, you'll have the opportunity to meet and connect with other fighters, coaches, and fans who understand the dedication and hard work that goes into training for a fight.

Join us for Kickboxing Matches and get to:

Push your physical and mental limits
Gain confidence and mental toughness
Learn from some of the best fighters out there
Have a truly unforgettable experience
Gain personal satisfaction from pushing yourself to your limits and giving it your all!

Akron Civic Theatre January 20th will Bring a "New Era"

Cuyahoga Falls Ohio Native Jason Jaguar Jones will Headline as well as Cleveland's own Tobiaus Freight Train Taylor, Romeo Orosco

of Chicago, and Jose Scarface Montelongo of Texas!! As Well as some of the best armature Kickboxers and Muay Thai competitors in the Midwest.

Don't miss the Xcitement!!

Sign Up for a Kickboxing Event in Akron Today!

If you're ready to take the next step in your kickboxing journey and compete at a high level, we encourage you to consider entering one of our Kickboxing Events! You'll gain confidence, discipline, and mental toughness that will carry over into other areas of your life. Plus, you'll have all the satisfaction of knowing that you pushed yourself to the limits and gave it your all.

Just visit us in Cuyahoga Falls or fill out the short form below to get started!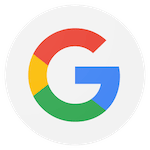 Dropped in for the 9 AM Brazilian Jiu Jitsu class. Instructor was very professional, friendly and made me feel welcome. All of the members were friendly and made me feel welcome as well. The Jujitsu is on point, rolls were awesome, facilities are world class, and this will be my go to spot when I'm visiting from now on. If I lived here full-time I would definitely join and train here.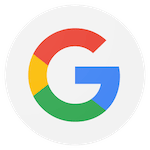 Great place for adults and children to learn skills not just for sports but for life. The level of skill in the instructors is top notch. Master Madigan runs a world class gym.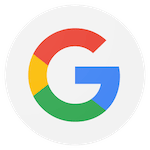 Came in for BJJ. Everyone was super nice, the mats were clean, and Jason (the instructor) was very knowledge and helpful. The process to get in was very straight forward and expectations were clear. Great place to train.
Request Information Now!
Look For tickets to go on Sale soon for our July 1st show on the Akron Civic Theatre website www.akroncivic.com!! or ticketmaster directly here https://www.ticketmaster.com/event/05005E7EA53A309B