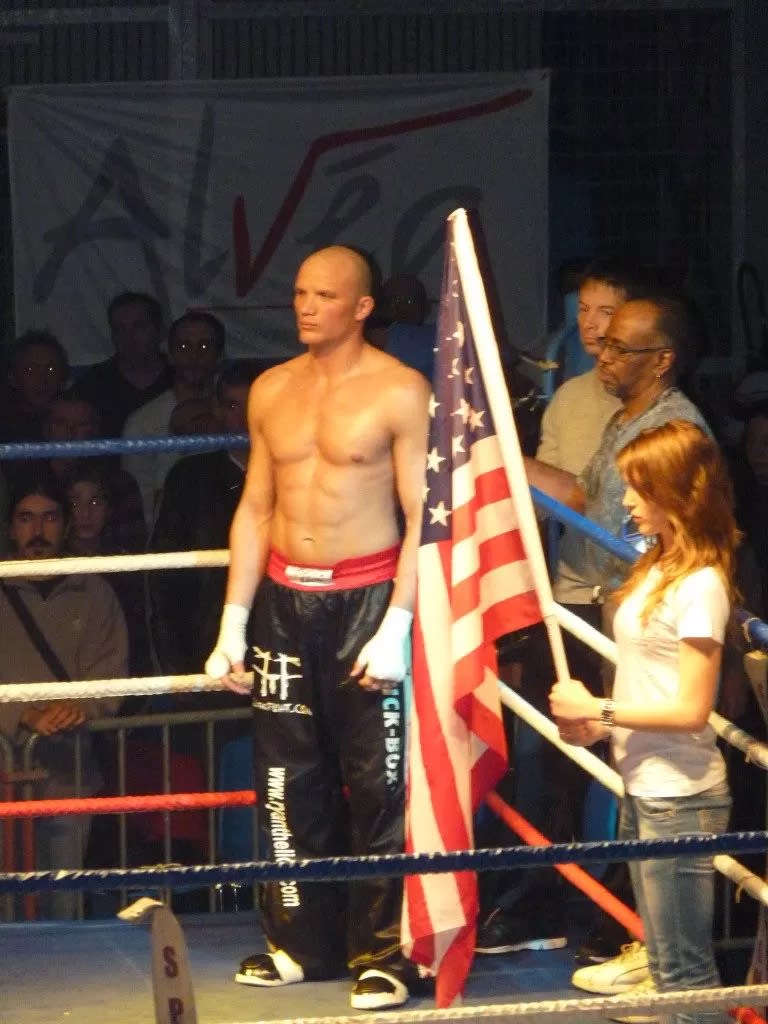 Ryan Madigan
Ryan Madigan was Born in Orrville, Ohio. He started traditional martial arts at the age of 13, and after a few years of competing in Karate tournaments, he then fought his first kickboxing fight at age 16! In the next few years, he would become a 2-time Amateur Champion and won PKC and OKC titles finishing his amateur career with a record of 18-2. Before turning Professional he would fight in several Semi-Professional tournaments with a winning record of 17-1!
Becoming a professional
Mr. Madigan's first few years as a professional kickboxer would see him fight in Pennsylvania, New York, Mexico, and win an IKF professional title.
In 2005, Mr. Madigan became a starter on the Oklahoma Destroyers in Chuck Norris' World Combat League and stacked a record of 5-2. It was During this time that Mr. Madigan's focus shifted to MMA, where he would go 5-0, culminating in a 2009 UFC appearance. Returning to Kickboxing and Muay Thai fighting in California, New York, France, and as the main event at Madison Square Garden! As a Coach Mr. Madigan has captured 2 fight teams of the year awards, Cornerman in UFC 3-0, coaching fighters for Bellator, Strikeforce, and NAAFS!
Take your game to the next level

Whether you are looking to learn the basics and fundamentals, take your game to the next level, or train towards a professional appearance, Mr. Madigan can help you get you there.